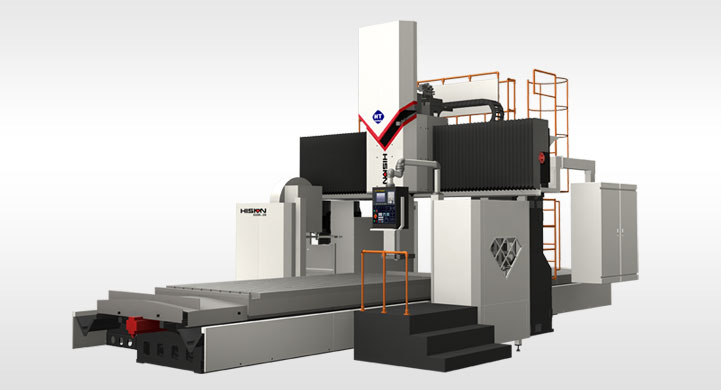 The U-type (N/R series) Double-Column Machining Center integrates features that accommodate clients who require more than the 1,000 G series Double-Column Machining Centers.

Features of the Fixed Crossrail Five Face Double-Column Machining Center include:

Advanced international design concepts to optimize structural components such as cross beam, column, bed and saddle.
Increased stability of double-column frame to achieve higher rigidity and accuracy ratings.
Advanced full gear transmission mechanism to provide strong machine tool cutting performance.
Intelligent pre-diagnosis scheme with improved maintenance concept over traditional more passive designs.
Rich head attachment with variety of tool-changing methods to meet changing needs in processing.